THE LOCAL AREA
Walk in the glorious Deben Valley: hay fields, flower meadows and stunning countryside.
Explore by bike – there are a pair to borrow – then cycle to the local village pubs – Brandeston Queen and Cretingham Bell – for a drink. Or drive 10 mins to Easton White Horse for a slap-up lunch.
You're 20 mins' drive from the Suffolk Heritage Coast: pretty Southwold, with its traditional pier and the Adnams Brewery; charming Aldeburgh, whose shingle beach is lined with oyster shacks and excellent fish and chip shops, and picturesque Snape Maltings, with its 12 independent shops.
Go wild swimming in the River Deben, which runs through the water meadows on the farm.
The inspiration for Ed Sheeran's Castle on a Hill, Framlingham Castle is a magnificent 12thC fortress, surrounded by parkland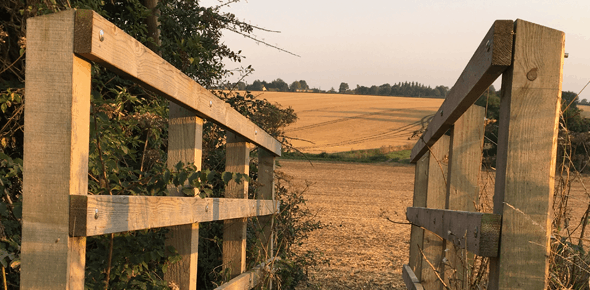 WITHIN WALKING DISTANCE
We are fortunate to have two excellent places to eat, both within a twenty minute walking distance using footpaths on our farm for part of the way.
The Queen in Brandeston, a family run pub and restaurant which produces quality and imaginative dishes made from scratch by talented Head Chef Alexander Aichison. Booking is recommended for a visit here.
Alternatively there is The Cretingham Bell, a traditional oak beamed Suffolk pub, serving home-cooked food, with an additional excellent Daily Specials Board and lovely garden. We will provide walking directions and torches! There is an 9 hole Golf Course too in Cretingham.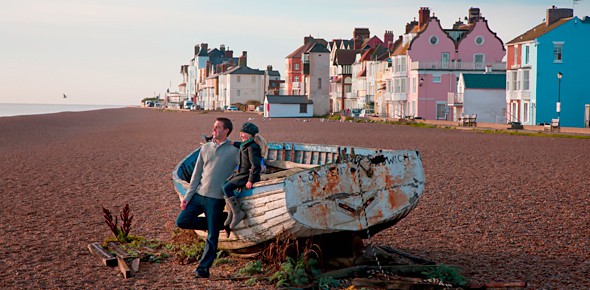 ALDEBURGH
This is about twenty minutes drive and is part of the famous Heritage Coast.
It is very much a traditional seaside escape, Pastel coloured 19 Century holiday villas line the promenade and to the East fisherman's huts line up selling freshly caught fish.
We recommend you try the famous Fish and Ships! 
On route to Aldeburgh is Snape Maltings, firstly famous for its Concert Hall and now and a destination with a restaurant ,tea room, and its own independent shopping places and award winning Food and Furnishing place all house in traditionally converted Malting Buildings.
FRAMLINGHAM
The ancient market town of Framlingham nestled in the Suffolk countryside is a 10 minute drive away. It has a late 12 th Century castle : the "Castle on The Hill" in Ed Sheehan's song.
The town is perfect for a stroll and a glimpse of history and still hosts a lovely small market on the hill on Saturdays and Tuesdays, will lot so local produce being sold. we also recommend the award winning Leo's Deli which provides fresh Pump St, bread on a Sat morning.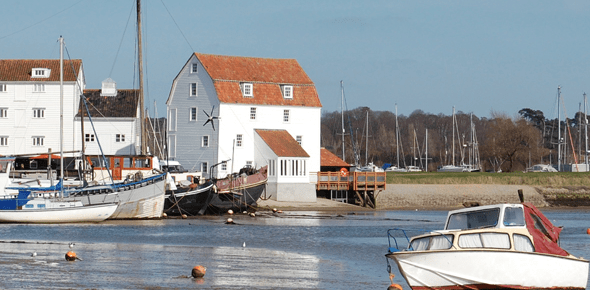 WOODBRIDGE
Woodbridge is eight miles away and combines excellent independent shops with superb restaurants. It is situated on the banks of the River Deben. There is a river walk which passes by the iconic working Tide Mill, where you can relax and have a coffee on the quayside.
For further information about specifics within the local area please use the links provided below: